I was recently watching a re-run of Fashion Television and was introduced to the absolutely lovely Michelle Harper. Her whole aesthetic is right up my alley, mixing old Hollywood glam with an artsy surrealist vibe and haute couture pieces all with a very fun, easygoing attitude. I'm totally style- and beauty-crushing on her, with those bow lips, big eyes, and high cheekbones, she looks like a porcelain doll. What I would give to raid her closet! Here's an interesting write-up about her. And perhaps her tumblr could offer some fashion insight?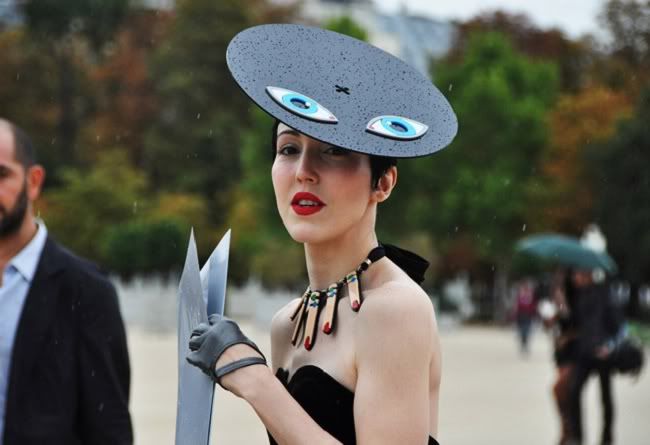 So this leads me to ask, who are you currently crushing on, style-wise? Or you could tell me who you're crushing on romantically, I don't mind!
As for what's going on in my life? I'm busy with xoJane, Rookie Mag, my tumblr for this blog, getting ready to move and go to school, trying to maintain a social life in between all of that, and feeling excitement about the holidays! Fun, fun, fun.
Let me know what's up with you!